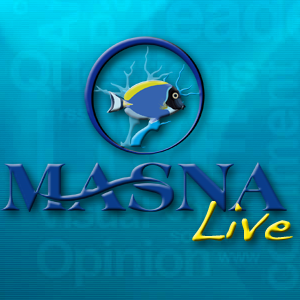 MASNA Live Feb 2013 – New BOD, TCMAS, Rich Ross & Skeptical Reefkeeping
February 2013 MASNA Live Show Notes: | Roger Vitko, MASNA's new Secretary. | Erik, Brit, Matt and Angie from the Twin Cities Marine Aquarium Society speaking about their club and two upcoming events. More info at www.TCMAS.org/events. | Rich Ross continuing his Skeptical Reefkeeping series with part 7, "A Look at Ethics". http://www.reefsmagazine.com/forum/reefs-magazine/139295-skeptical-reefkeeping-vii-look-ethics.html .
You can listen to an episode by clicking on the list below or via iTunes:
For just Rich's bit, click here.