by Richard Ross and Matt Wandell
When we booked our flights to Kwajalein, we really didn't know much about the atoll except that it was part of the Marshall Islands, that the underwater life was supposed to be spectacular, and that the US had done nuclear testing in the area and still continues to use some of the islands for military purposes. Initially, Rich wasn't even going to go on the trip – John Coppalino and DJ Linehan (owner of Tropical Fish Emporium and sole permit holder for Marine Ornamental export from Kwaj) had worked it out to go with Matt Wandell and Luiz Rocha and meet Connor, a local Marshallese fish collector for a week of diving. Near the last minute, Luiz had to go to the Red Sea for work (poor guy), so a spot opened up for Rich. As we started packing, John had to back out, and we found ourselves getting onto a plane without much information about where we were going, where we were going to stay and just how the diving was going to be accomplished.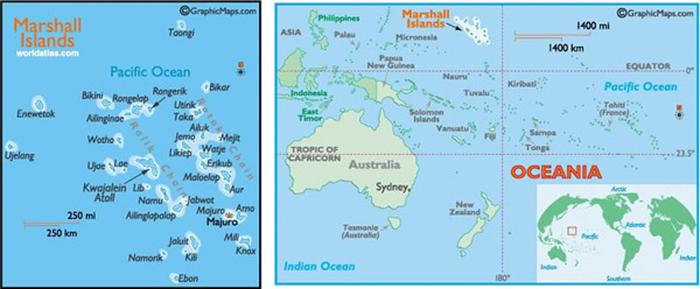 We did know we were not going to be staying on Kwajalein Island itself because it is a military base; if you aren't military you don't get to stay there. Instead, we would stay on Ebeye, where all the local Marshallese live. We also knew that at some point we were going to take a sailboat to camp and dive around some of the outer islands. And that was all we knew. It was actually liberating to jump into such an adventure with no real foundation about anything at all, ready to take what the trip had to offer. As it turns out, the trip was filled with endemic fish, the ups and downs of trying to get stuff done on a small pacific island, terrible and fantastic culinary experiences, exposure to a unique local culture directly resulting from US military practices…. and fantastic underwater life.
http://vimeo.com/67476260