From
Reefbuilders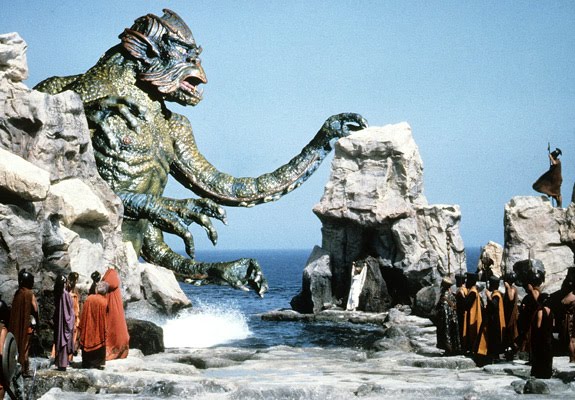 For the last week or so, the popular science press has been gushing over the announcement that a giant Triassic Kraken not only killed and ate giant ichthyosaurs, not only arranged their bones, but even arranged their bones in what may be the very first 'self portrait'. How exciting! A huge, intelligent, self aware cephalopod lived in the Triassic and actively hunted and ate 45 foot long ichthyosaurs – its a ceph lovers fantasy come true! There is of course, one small catch – there is no evidence that this Triassic Kraken actually existed. The story in a nutshell: at Berlin-Ichthyosaur State Park in Nevada the remains of nine 45-foot ichthyosaurs,
Shonisaurus popularis
 have been confusing researchers since at least the 1950's, partially due to the close proximity of the nine ichtyosaurs to each other and the odd arrangement of their fossilized vertebrae. Recently,
Mark McMenamin
spent some time at the site and came up with the idea that press has been running with this week – a giant, ichthyosaur eating cephalopod that arranges bones of its meals in self portraits. Sadly, there doesn't seem to be any evidence to back up this idea.
(more…)